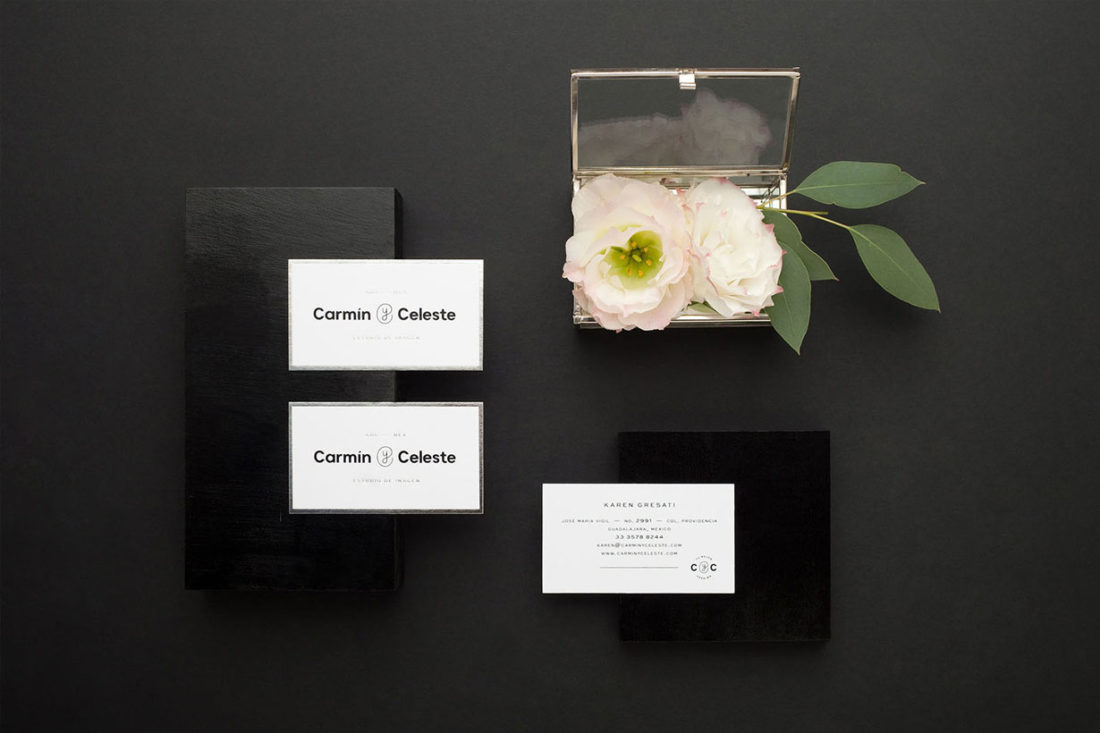 Carmín y Celeste
2017
Identity, Collaterals
Mexico
Carmín y Celeste is an image consultant studio based in Guadalajara, Mexico. Led by Karen Gresati, a savvy personal stylist, Carmín y Celeste guides people to create a remarkable impression of themselves and feel confident, by learning their most favorable colour palettes, hair & wardrobe styles.
Our naming proposal embraces the idea of two colours, a warm one — Carmín, and a cold one — Celeste, to represent in a metaphoric way, how temperature could be balanced in a person to enhance their true self.
Menta developed a sophisticated logotype and stationery in black & white with a touch of silver foil, to reflect the brand's attributes of elegance and purity.
Carmín y Celeste. Embrace individuality, beautifully.