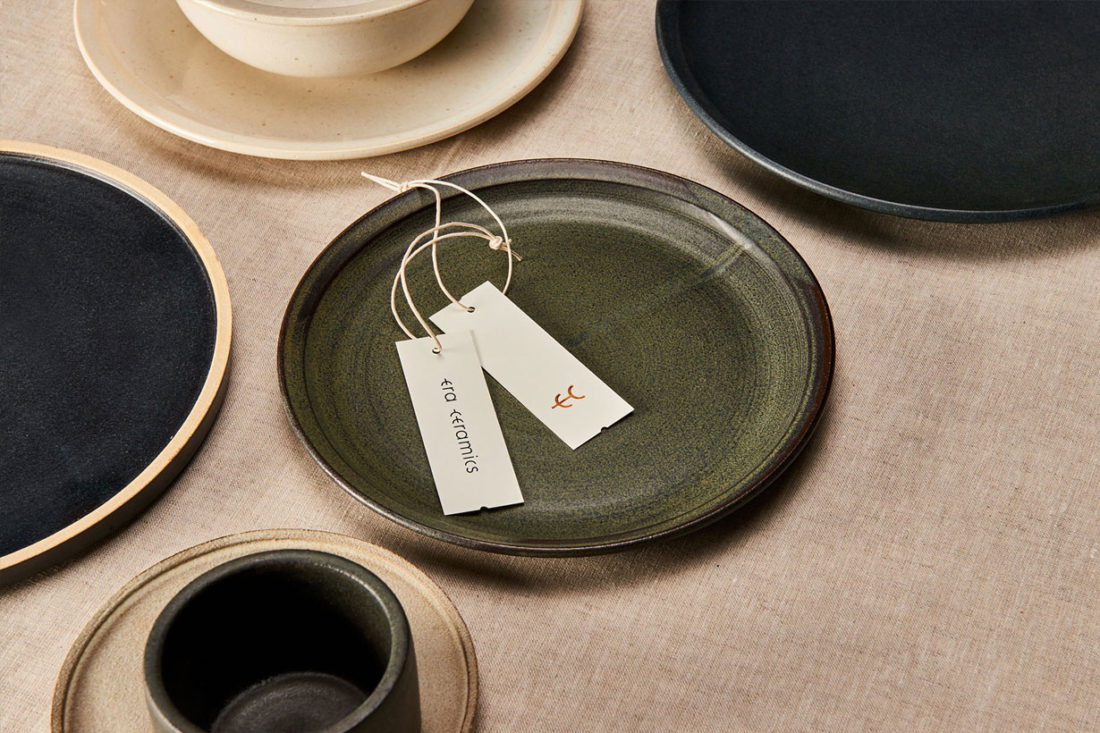 Era Ceramics
2016
Identity, Collaterals
United States
Era Ceramics creates dinnerware and decor basics to homes that value a slower pace and cherish handmade over industrialized. Each form is thrown on the wheel and every glaze recipe mixed by curious hands, letting surprise sparkle along the journey.
A simple manifesto. It's all about bringing friends and family together, for the love of having a joyful meal that gradually reveals the beauty of the materials, as the evening peeps in.
We created an identity that captures a subtle ancestral feel, with a modern take. The monogram features letters e and c, combined in basic circular shapes with great simplicity. Stationery and collateral pieces have a clean layout to let photography breathe and stand out.
Era Ceramics, for the love of artful gatherings and delicious eats.