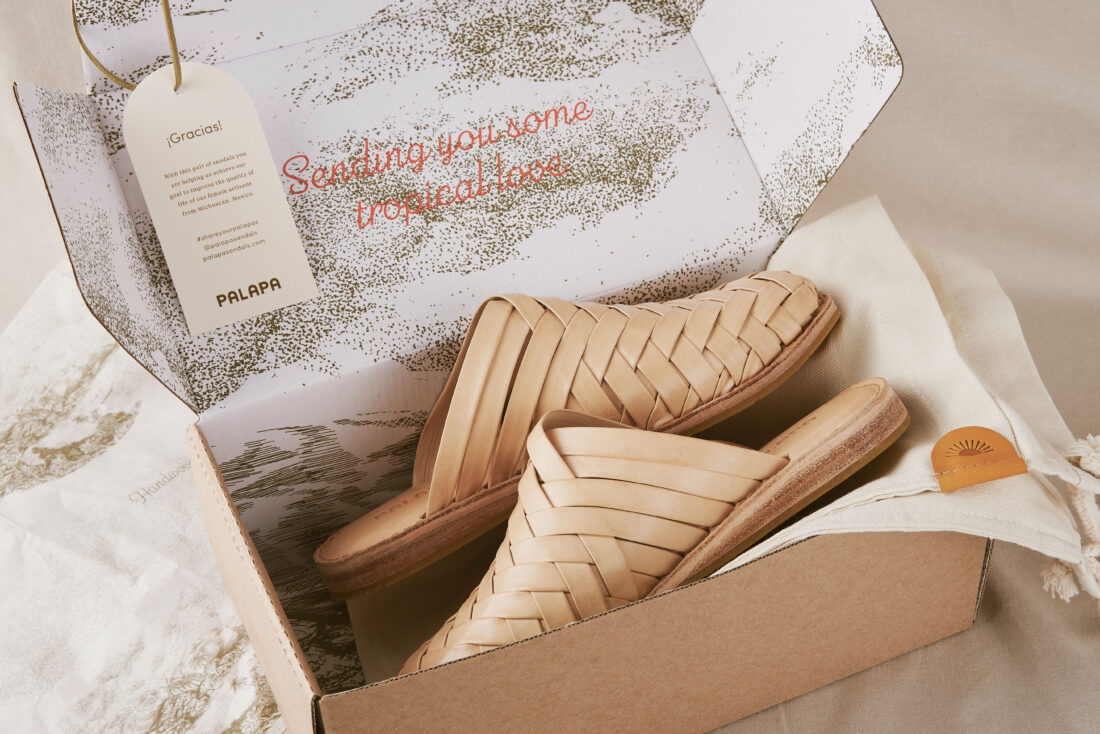 PALAPA
2021
Identity, Collaterals
Mexico
Palapa is a slow fashion brand that goes back to basics, by redesigning traditional sandals from Mexico —known in Spanish as huaraches— to reconnect with our roots while rethinking the way we dress and the pace in which we live. A modern huarache is elevated with the highest quality materials and next-level comfort. An everyday staple that can be dressed up or dressed down. Palapa leather sandals are woven by hand in small batches, in a female-led ethical workshop in Mexico.
Inspired by the slow life in the Mexican Tropics, we created a unique wordmark that draws inspiration from posters and ephemera from the Acapulco golden era. The sun —is also a traditional woven fan, paired up with a set of vintage seals that communicate the brand voice across collaterals. A lush landscape illustration echoes these vibes with simple sophistication and charm. Tropical nature as an ethereal landscape to be in.
Palapa — Handmade by tradition. Tailored to your modern feet.